How a Drain Cleaning Plumber in Baldwin Park Protects Your Home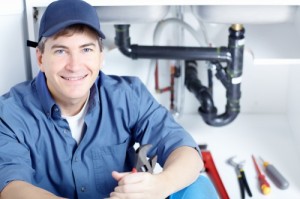 A residential plumbing system is a maze of interconnected pipes and drains that are tasked with moving water to and from you home safely. Most times the system works without fail. Sometimes, though, there are obstructions that block the flow of water and lead to blocked toilets, clogged kitchen sinks, and flooding. One of the easiest ways to stop this from happening is to hire a drain cleaning plumber in Baldwin Park, CA, to help you take proactive measures.
Local Drain Cleaning Service Keeps Your Home Water-free
Nothing is more unnerving than watching water flow unrestricted from a busted pipe or floor drain. Broken pipes happen for many reasons, but clogs that go unnoticed can put pressure on delicate piping and lead failure. What might start out as a hairline fracture in the pipe can easily turn into a complete fissure. Drain cleaning service once a year can clear small clogs before they have a chance to do harm to pipes and drains.
Sewer Drain Cleaning Protects Your Family from Hazards
Raw sewage is something that can back up into toilets, sinks, floor drains, and other areas of the home if there is an obstruction in the sewer line. Clogs that cause this kind of mess don't happen overnight. They form over a long period of time. Sometimes it's excess waste that creates the blockage and sometimes it's things like tree roots that have grown into the sewer pipe. You don't need sewer drain cleaning every year, but it's a good idea to invest in this service once every three years or so to make sure you don't expose your family to raw sewage and sewer gas.
Call a Drain Cleaning Plumber in Baldwin Park Today!
Fastwork Plumbing and Drain is the leading Baldwin Park plumber for all drain and rooter service. We offer affordable drain cleaning service and fast, 90 minute or less response for emergency drain cleaning services. Call us at your convenience to find out why we are the #1 plumbing service near you!