Water Heater Maintenance Tips Keep Money in Your Pocket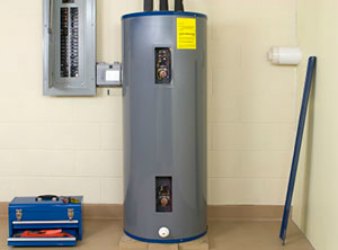 A water heater is an essential plumbing appliance that is responsible not only of our comfort, but for bathing and sanitation purposes. As important as this appliance is to a household, it is easily the most forgotten one of all. It isn't until a hot shower turns cold that most people even think about their water heater. At Fast Work Plumbing & Drain, we're available 24/7 to help you with any emergency hot water repair needs. Yet, we know the best way to keep your water heater running is to diligently maintain it. Here are some quick tips for keeping your water heater working at top performance.
Flush the Tank Yearly
When was the last time you had your tank flushed? If you're scratching your head at this question, well, then we think we know the answer. Our licensed plumbers recommend that homeowners flush the tank at least once a year, more if you have extremely hard water that isn't being conditioned. Sediment can settle to the bottom of the tank and cause interior parts to fail. It can also lead to rusting from the inside out. If this happens, water heater repair isn't an option. You'll need to buy a replacement.
Licensed Plumbers Say Keep the Area Clear
Whether your water heater is in a closet or in the middle of your basement, there should be at least 2 feet of clearance around the tank. Keeping the area clear serves two purposes. First, it makes it easier to get to the heater should it need to be serviced. Secondly, it prevents accidental damage.
Call for Water Heater Repair at the First Sign of a Problem
Don't wait to get water heater repair. If you notice the heater making weird sounds, leaking, or having other problems, call a 24 hour plumber in Baldwin Park as soon as possible. Repairing a water heater is always more cost effective than replacing a unit. For more hot water heater maintenance tips, call your friendly plumber at Fast Work Plumbing & Drain.